Clever technology for ideal warehousing
When developing our control and regulation systems, our experienced engineers focus on mainly one thing: maximum profitability. In the process, intelligent processor-based control systems are developed, which use short-term weather-induced temperature fluctuations for their warehouse air conditioning. Energy efficiency is thereby of course a self-evident part – whether it's realized through peak current monitoring or by elaborate energy management that incorporates self-generated electricity.
Your advantages:
• absolute reliability during day-to-day cooling and ventilation
• excellent cost-benefit-ratio
• practical app for climate regulation via smartphone, tablet or computer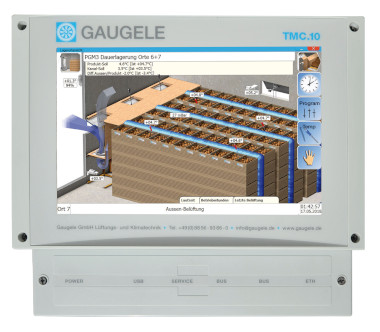 The Gaugele TMC.10 controller ensures the optimal freshness of the stored produce while operating as energy-efficient as possible. Depending on the type of product and storage phase, up to 50 different programs are available.
The TMC.10 features:
intuitive touch user interface
10 inch monitor with all important storage parameters at a glance
quick and effective warehouse settings
continuous monitoring and documentation
high-resolution graphics and tables for early identification of trends
Gaugele Connect is our state-of-the-art web service: it ensures secure data transfer between warehouse sensors, controllers (such as Gaugele TMC.10), and control unit (such as mobile phone or tablet). Thus, you will have full control of your warehouse at all times.
These are your benefits:
maximum security thanks to encrypted connection
instant warehouse access in real time
low annual rate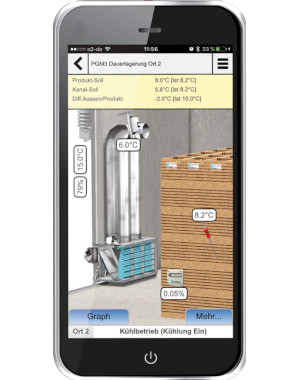 Our much-noticed and award-winning apps gather all functions of the Gaugele TMC.10 on your mobile phone. Thereby, you have your produce and climate settings under control at all times and from anywhere, and can easily make adjustments whenever desired.
Your advantages:
cross-platform availability for Android and iOS
clear display
easy operation
optimum security due to encrypted connection
Your warehouse is located in a rural area with only very little data volume and slow internet connection? In that case, we at Gaugele help out with mobile routers to ensure successful data access via computer, tablet or mobile device.
We offer:
high-quality routers in conformity with industry standards
quick and uncomplicated installation
excellent price-performance ratio
If you power your warehouse with your own electricity, e.g. from a photovoltaic or biogas system, our modern power meters identify the exact output of your systems. Based on the recorded data, the Gaugele PC program cost-efficiently coordinates power sources and running times of the warehouse systems.
These are your benefits:
reliable measurements in real time
intelligent use of self-generated electricity
greater profitability and efficiency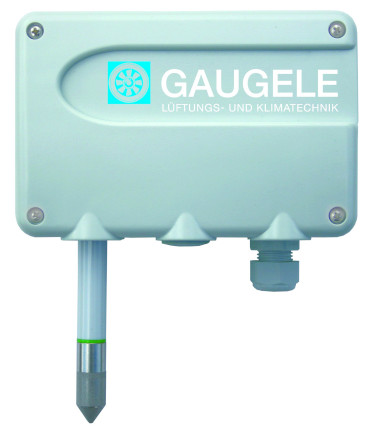 Temperatures slightly above 10°C at maximum humidity require special sensors which provide reliable data even under extreme conditions. In such cases, Gaugele's high humidity sensors ensure high and long-lasting measurement accuracy.
Our high humidity sensors are:
equipped with high-quality heating elements
especially durable
absolutely reliable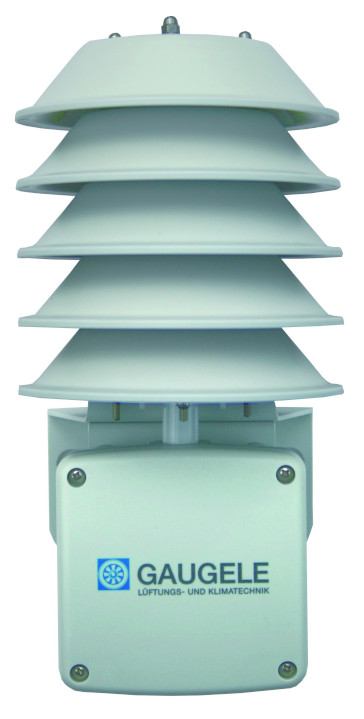 Gaugele's outdoor humidity and outside temperature sensors provide our Gaugele controller with all data needed for a proper ventilation with outside air. They impress by being absolutely reliable – even in severe weather conditions.
Gaugele sensors are:
100 percent accurate
absolutely safe
extremely durable
Through pinpoint drying, onions and garlic may be stored especially safe and with very little loss. The necessary data for this is delivered by Gaugele drying sensors.
They guarantee:
maximum measurement accuracy
absolute reliability
exceptional durability
Together with our power measurement, this Gaugele software module limits the peak current retrieved by your storage facility. Thus, electricity costs of purchased energy remain within reasonable bounds.
These are your benefits:
cutting-edge software
reliable measuring
optimal profitability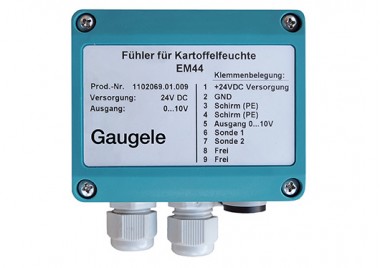 For potato storage, Gaugele provides a separate measuring device which determines the humidity inside the product piles through corresponding moisture sensors. Thereby, you may effortlessly calculate whether the climate within your potato storage is optimal or needs adjusting.
Your advantages:
especially developed for the storage of potatoes
reliable moisture monitoring
high-quality workmanship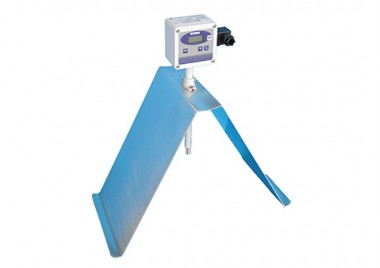 Especially in the case of onions, professional drying determines quality and shelf life. Therefore, Gaugele has developed a moisture measuring device especially for onions.
Your advantages:
display of drying process in ml water per m³ air
manufactured with high-quality sheet metal
reliable moisture and temperature sensors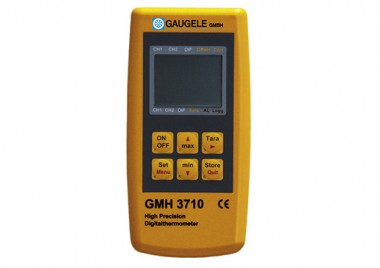 With the help of humidity sensors, our handy mobile measuring device calculates the moisture inside the product piles. It is suitable for varied goods, and quickly and reliably indicates the current values.
Impressive features of our mobile measuring device:
electronic digital thermometer with rapidly responding measuring sensor
connection option for product temperature sensors of PT 100/4 type
easy handling and operation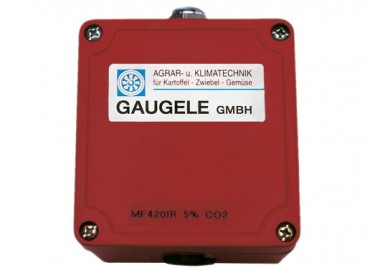 Especially in CA and ULO warehouses, the regular control of CO2 levels is vital. In this case, the Gaugele CO2 sensor is your perfect choice.
Product features:
measuring ranges from 0 to 2 percent
maximum accuracy
optimum durability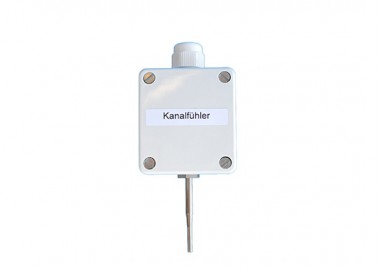 The Gaugele temperature sensor determines the product temperature in your stored goods, and is amongst other things necessary for the management of the mixed-air unit.
The sensor is:
maintenance-free
applicable as indoor, outdoor, and duct sensor
extremely precise (tolerance +/-0.2°C)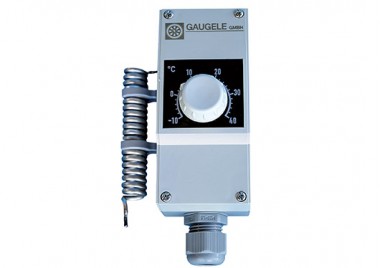 Our mechanical antifreeze thermostat closes the fresh air valve whenever the influx of air becomes too cold. For an additional level of safety.
The Gaugele antifreeze thermostat:
functions independently of the control computer, so that the goods do not suffer any damage
convinces through its high reliability
effectively protects your produce
Sensor for identification of product temperature in your stored goods. The sensor is built into a V2A pipe with a diameter of 10 millimeters. It has a plastic handle and a cable sleeve support. Cable length: approx. 25 meters. PT 100 / 4-wire DIN measuring system. Length: 500 millimeters or 1,000 millimeters. Tolerance: +/-0.2°C.