Ventilation
The ventilation of fruits and vegetables is a science in itself: everything depends on the right mixture of outdoor and indoor air, which is ensured by our outstanding ventilation products and a clever technology which controls ventilation flaps and regulates air circulation.
The goal: successfully balancing moisture and temperature differences in the various storage layers.
This way, each potato or onion is given optimal storage conditions and can thus appropriately obtain top market prices.
Your advantages:
• all ventilation products from a one-stop source
• highly effective fans (20 percent more energy-efficient than comparable devices)
• quick and cost-saving drying process
• ideal climate thanks to an intelligent mix of outdoor and indoor air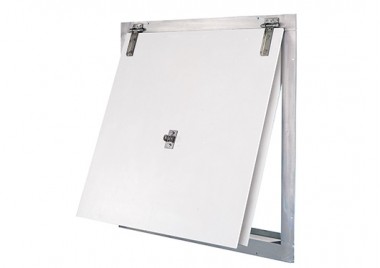 Our ventilation flaps are made of fiberglass reinforced polyester and are thus especially durable. Their high quality is further ensured by a 120 mm thick, fire protection-optimized insulation core, V2A stainless steel hinges and built-in frames, as well as by a double stop for optimum sealing and frost resistance.
Gaugele ventilation flaps are:
safe and reliable
robust and torsion-free
vermin-proof
impact- and shock-proof
frost-proof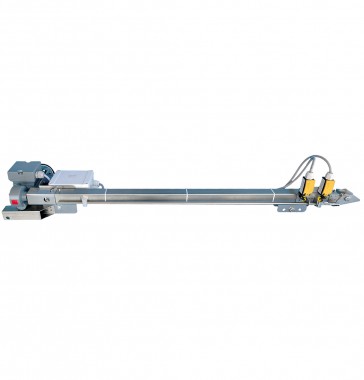 Gaugele's spindle drives and multiple flap drives ensure maximum operational dependability. Thanks to the use of V2A stainless steel, they operate reliably even in cases of high humidity.
Gaugele drive units offer:
smooth-running electric engines
optimum engine protection through bimetal sensors
maintenance-free transmission system
reliability and durability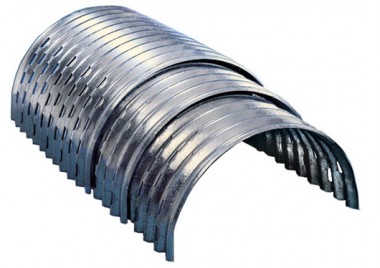 Gaugele semicircle sheet metal ducts are used in so-called large-area or heap storage systems with above-ground ventilation without channels or slatted floors.
These are your benefits:
optimal ventilation of stored goods
maximum quality thanks to galvanized sheet steel
alternatively available: foldable, triangular wooden drying frames of sturdy design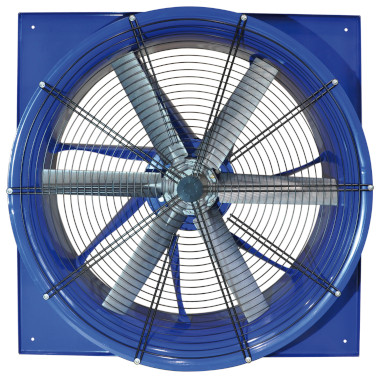 Gaugele high-performance fans are particularly powerful and available in three different models: as an infinitely variable, single-stage, or two-stage model.
All our ventilation fans are:
maintenance-free
energy-efficient
low-noise (60-75 dB at a 5-meter distance)
extremely durable due to galvanized housing and aluminum-cast impeller
flexible thanks to adjustable rotor blades
The Gaugele gas heater is equipped with state-of-the-art technology. In case of possible malfunction such as gas shortage, a corresponding message is immediately visualized and sent to the TMC.10 control unit. The control unit now determines whether adequate ventilation with outside air is still possible without the gas heater, or whether it needs to be shut down until the fault has been eliminated. Especially convenient: through a remote reset function in the control cabinet, the fault of the gas heater may be reset without having to confirm the fault on the gas heater itself.
Your advantages:
intelligent control technology
optimum safety even in case of malfunction
convenient remote reset function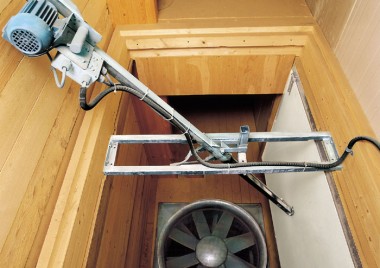 Our cutting-edge mixed-air unit provides for the ideal ratio between indoor and outdoor air. With the help of a spindle motor with self-locking worm gear (230 V, 0.12 kW), our controller regulates the flap position and thus provides for the right mixing ratio.
Gaugele mixed-air units offer:
spindle motor with limit switch
motor protection through bimetal sensor
thrust tubes, engine mounting, and gear shift rods made of high-quality stainless steel