Economical cooling systems for potatoes & Co
Carrots, onions and fruit like it cool. In fact, they like it slightly above freezing point. At this temperature, the produce not only stays fresh for a long time, but it is also optimally marketable and well preserved until the arrival of the new harvest.
The proper cooling is ensured by Gaugele's professional cooling system. We are familiar with the individual requirements of the various fruit and vegetable types and are happy to give you competent advice.
Gaugele cooling systems stand for:
• individual planning and implementation
• complete service – all cooling products from one source
• durable quality and freshness of stored goods
• prevention of unnecessary weight loss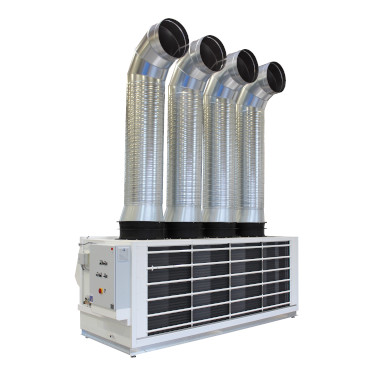 Our combined cooling system with fan and outside air/recirculation flap is used for ventilation of crate storage rooms. It stands out with its extraordinary cost performance ratio and is available in two versions: as a standing model (LKS) or as a hanging model (LKH).
Your advantages:
various models for stocks of 150 to 1,500 tons
high-performance fans
low operating costs, especially at low temperatures
extremely easy installation and flexible modification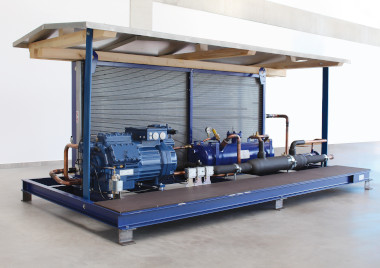 Gaugele's evaporative cooling systems stand out for their compact construction. They constitute an especially cost-efficient first entry into cooling systems, and are also perfectly suited for retrofitting of existing warehouses.
Gaugele's evaporative coolers stand for:
evenly conveyed volume
high control precision
low-noise operation
infinitely variable speed control
up to 20 percent energy-saving compared to conventional products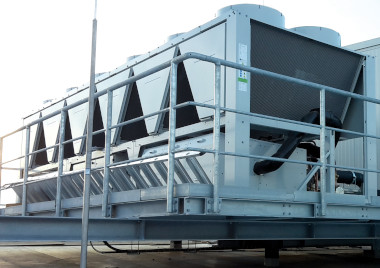 Indirect brine or cold-water cooling are especially suited for large warehouses. Thereby, a heat exchanger delivers the generated cold into a water/glycol mixture, which is passed on into the air coolers in the warehouse by a circulating pump.
Your advantages:
environmentally-friendly thanks to 30 percent less use of refrigerants compared to conventional products
maximum reliability thanks to separate refrigeration circuits
minimal variations in temperature due to three-way valve
user-friendly control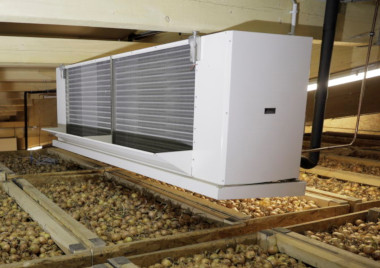 The Gaugele condenser dryer ensures especially fast drying: through cooling, it first collects moisture from the warehouse air and subsequently heats the dried air again, so that it can once again collect moisture from the warehouse air.
Your advantages:
especially fast drying
uninterrupted operation independent of weather conditions
maximum energy-efficiency and profitability
optimal quality and freshness of stored goods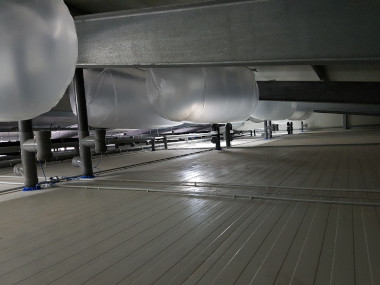 The CA (Controlled Atmosphere) storage of fruit and onions slows down the ripening process: in temperature- and humidity-controlled gastight rooms, oxygen levels are considerably reduced while carbon dioxide levels are increased.
The so-called ULO (Ultra Low Oxygen) warehouse is an advancement of the CA warehouse. Here, oxygen levels are kept at the absolute minimum limit for the biological ripening process. Thus, the ripening of the fruit is extremely slowed down.
Your advantages:
individual implementation adapted to economic objectives and stored goods
reliability by state-of-the-art monitoring and control technology
optimally controlled ripening process for the preservation of valuable ingredients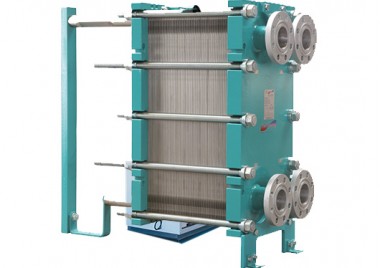 During the cooling process of fruit and vegetables, the changes in pressure and physical states causes the refrigerant to emit heat, which can at least partially be recovered by means of heat exchangers.
These are your benefits:
individual consultation
extensive know-how in heat recovery
reduced costs for heating and cooling energy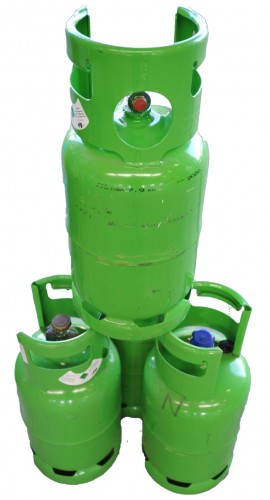 Gaugele has always put great emphasis on the use of natural instead of chemical refrigerants. Our products thereby comply with the strict guidelines of the EU.
Our used refrigerants are:
eco-friendly
efficient
sustainable