Successful product developments since 1950 
When Herrmann Gaugele began developing cooling fans for hay drying in 1950, he had no idea that his company would one day belong to the market leaders in the area of agricultural storage and ventilation systems.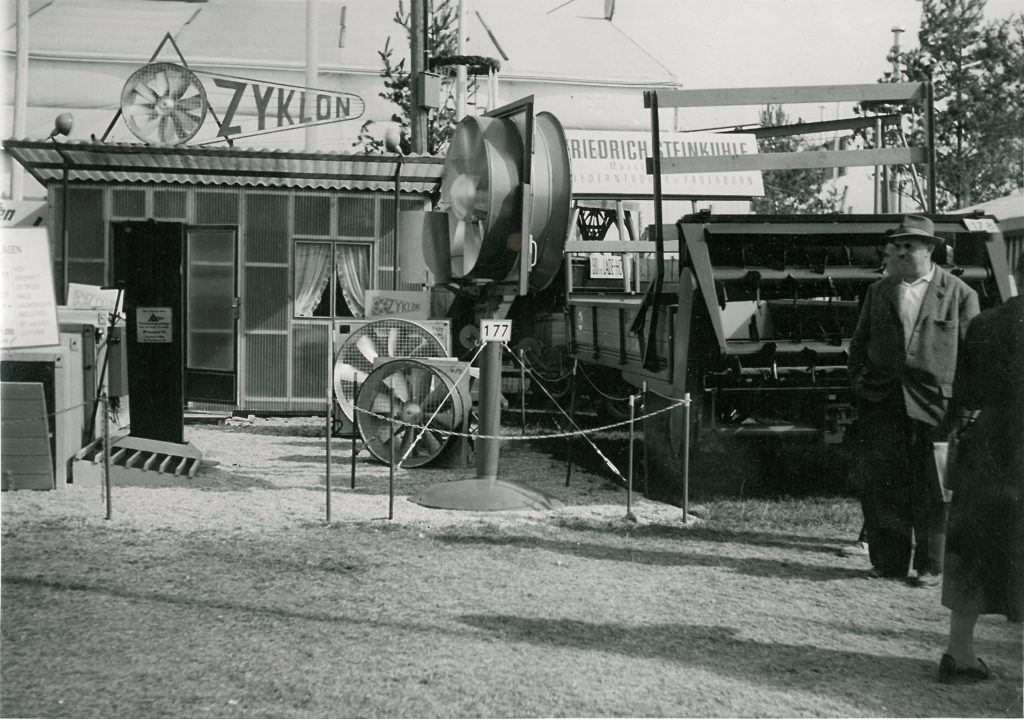 Even in his first years of business, the clever engineer successfully extended his range of products and revolutionized the storage of potatoes, vegetables and fruits – very much to the delight of his customers, who were able to reach significantly better results with Gaugele products.
Ever more sophisticated and efficient products convinced more and more customers throughout the world. Thanks to innovative storage containers, high-performance fans, ventilation flaps, and processors, Gaugele was soon able to offer the ideal concept and optimum technology for each type of warehouse.
In 2010, the family business moved into a new operations building in the upper Bavarian town of Iffeldorf, thereby uniting offices, production facilities, and spare parts warehouses into one location.
The advantage: All orders are now completely pre-assembled in Iffeldorf and can therefore be delivered in record time to customers in Europe, Russia, Ukraine, Asia, and overseas.